Orgone Gem Necklaces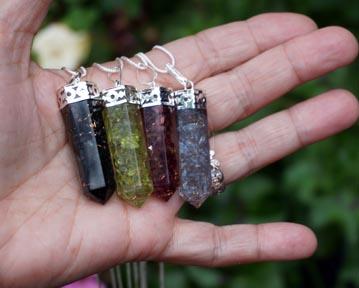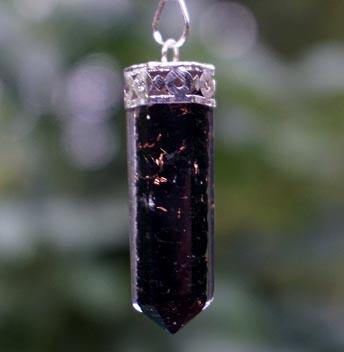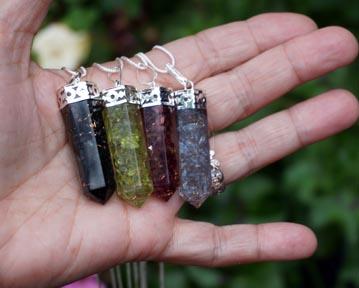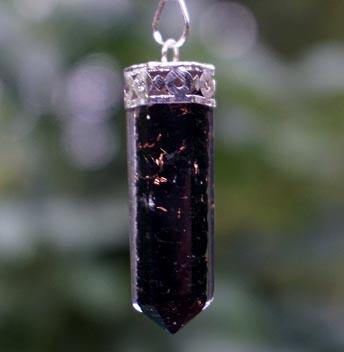 sale
Orgone Gem Necklaces
Orgone six sided points with 24" silver plated chain with clasp.
The points themselves are 1 1/2" long and with the bail 2"
Made with stone chips and gold and copper flecks.
Garnet is the stone of health and life force. It is linked to enhanced love life, good health and vitality. It is a useful stone to have in a crisis. Garnet carries the energy for prosperity and the enjoyment of worldly pleasures. This stone is a tool for bringing creative imagination into manifestation in the three-dimensional world. Garnet is good for grounding one's dreams and desires in the physical domain.
Peridot cleanses and stimulates heart and solar plexus chakras. It brings openness and acceptance to matters of love and relationships. Peridot helps one understand changes going on in life and recognize patterns that impair growth. It provides protection around the body. Peridot helps lessen anger and jealousy, inspires happiness and aids with finding that which is lost as well as enlightenment.
Black Tourmaline increases flexibility, happiness, objectivity, compassion, and serenity. It also enhances tolerance and understanding. It's very helpful for channeling and is very protective. It increases success and love, relieves fatigue, and is a powerful mental healer. It balances the right and left brain hemispheres and changes negative thought patterns to positive ones. Black Tourmaline helps expand limited concepts of thinking and relates to aspirations for higher love.
Blue Onyx is a stone that will increase your happiness and contentment in life. It will also enhance your intuition and strengthen your resolve in changing your bad habits. It's a strength-giving stone that will be good for people who are always under extreme physical, emotional, or mental stress.